COLLABORATIVE DESIGN /
3D models are a digital representation of the physical and the functional characteristics of the plant/mine facility DRA Global designs. They enable the various disciplines to utilise the live collaborative environment and follow connected BIM workflows, through a carefully selected software portfolio. The BIM workflows are prioritised due to their proven value add in enabling people, processes and tools to work together effectively and efficiently over the entire life cycle of the project.
DRA Global has well established and integrated workflows for multi discipline integration, which caters and allows for intense live collaboration during design. Clear levels of Design development progress are present in established workflows with clear indications of the said progress, which are well understood and successfully utilized by the engineering team.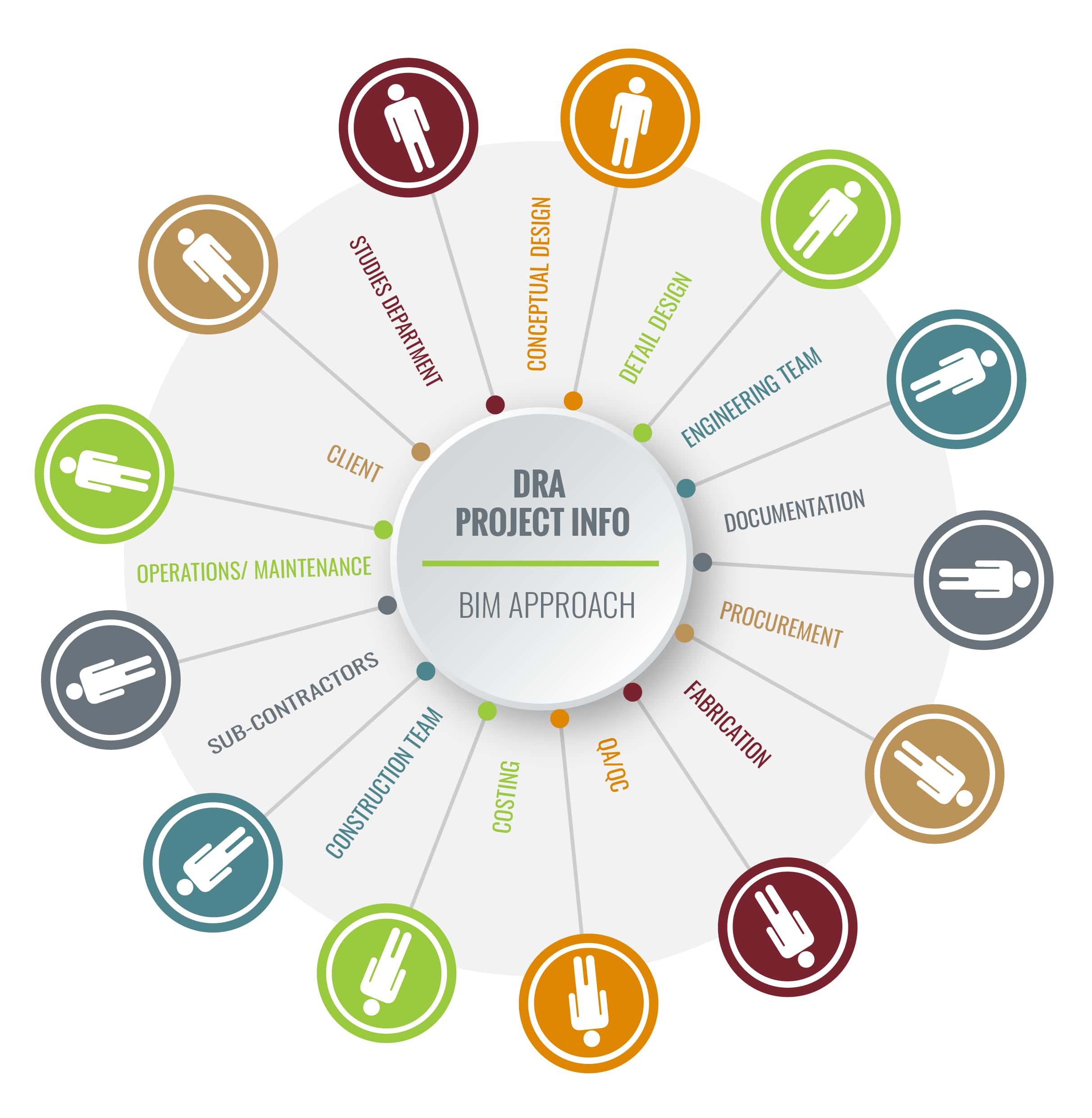 In addition, the Client is regarded as a partner and an ally in the project team. Regular reviews of the live collaborative design model with the Client and project team, allow all parties to give input and be part of the design process and model development during the project. This integrated model set up allows for quality control processes during design stage, e.g. clash detection, which eliminates unnecessary re-work on site.